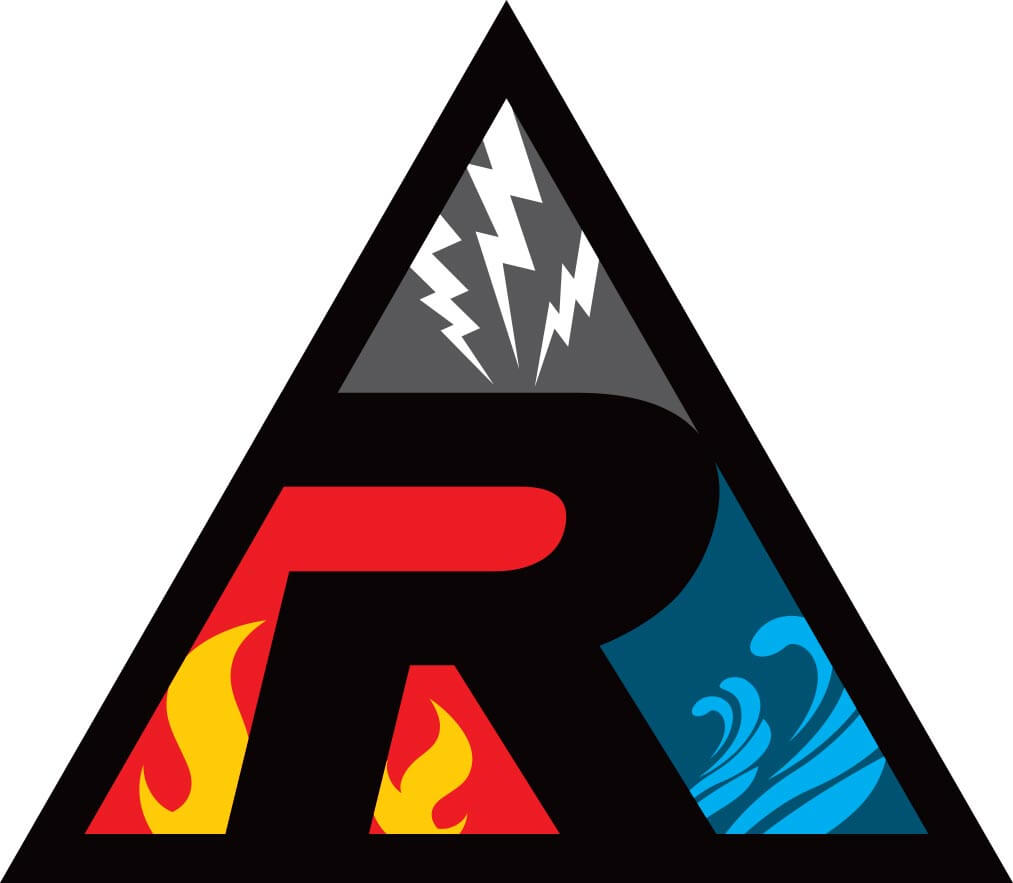 Even after the fire has been put out, the damage will continue. Much of the material found in furniture and flooring is synthetic and when burned, it can create a variety of complex chemical reactions leaving their own unique type of residue.  After only a few days, these items go from cleanable to un-salvageable after the molecules set in and penetrate porous materials.
Our technicians at Rock Environmental in Livonia, NY, 14487 are trained and certified to handle fire damaged materials, and will be with you every step of the way to explain the process and help you document your losses or make insurance claims. Our Smoke, Fire Cleanup Company will help you understand which items can be fully restored and which items should be replaced. Call to discuss a plan for your unique situation (585) 206-8270.
Fire is notorious for causing massive damages of all kind to your property. However, Rock Environmental in Livonia, NY, 14487 knows that your all of your possessions and sentimental items are at stake. There are other damages such as water and smoke that can also affect the structure and contents. Smoke odor and soot residue will penetrate building materials and textiles that weren't even near the flames causing widespread destruction to property.
Experiencing a fire can be devastating to property owners,  as an expert Smoke Damage Cleanup Service, we specialize in soot and smoke damage as well as content restoration.  If your home has been damaged by fire, it is important to contact a Smoke and Fire Damage Cleanup Company quickly, one that specializes in the fire and smoke restoration process as soon as possible to prevent additional damages.
If your home or business in Livonia, NY, 14487 needs emergency fire damage restoration, call our Smoke Damage Cleanup Service now! Acting fast is extremely important and can save you a ton of hassle and money.  Rock Environmental has the expertise and resources available for any sized fire restoration project you have. We offer emergency fire restoration services around the clock, so give us a call at any time at (585) 206-8270 if you have experienced fire.
The Smoke and Fire Restoration Service professionals at Rock Environmental in Livonia, NY, 14487 will work hard to minimize your losses and rehabilitate your property in a prompt and professional manner. If you need emergency fire damage cleanup services contact us right now! Our representatives are available 24 hours a day for these types of emergencies. Contact us today at (585) 206-8270 to schedule emergency fire damage restoration service for your home or business.
Rock Environmental in Livonia, NY, 14487 is available 24 hours if you are in need of fire damage cleanup at (585) 206-8270. Our Fire and Smoke Cleanup Service are equip with the combination of skills, experience and equipment knowledge to bring your structure back to its original quality.  We understand that fire damage restoration services of high quality are difficult to find, and that is why we take extreme pride in our work!