---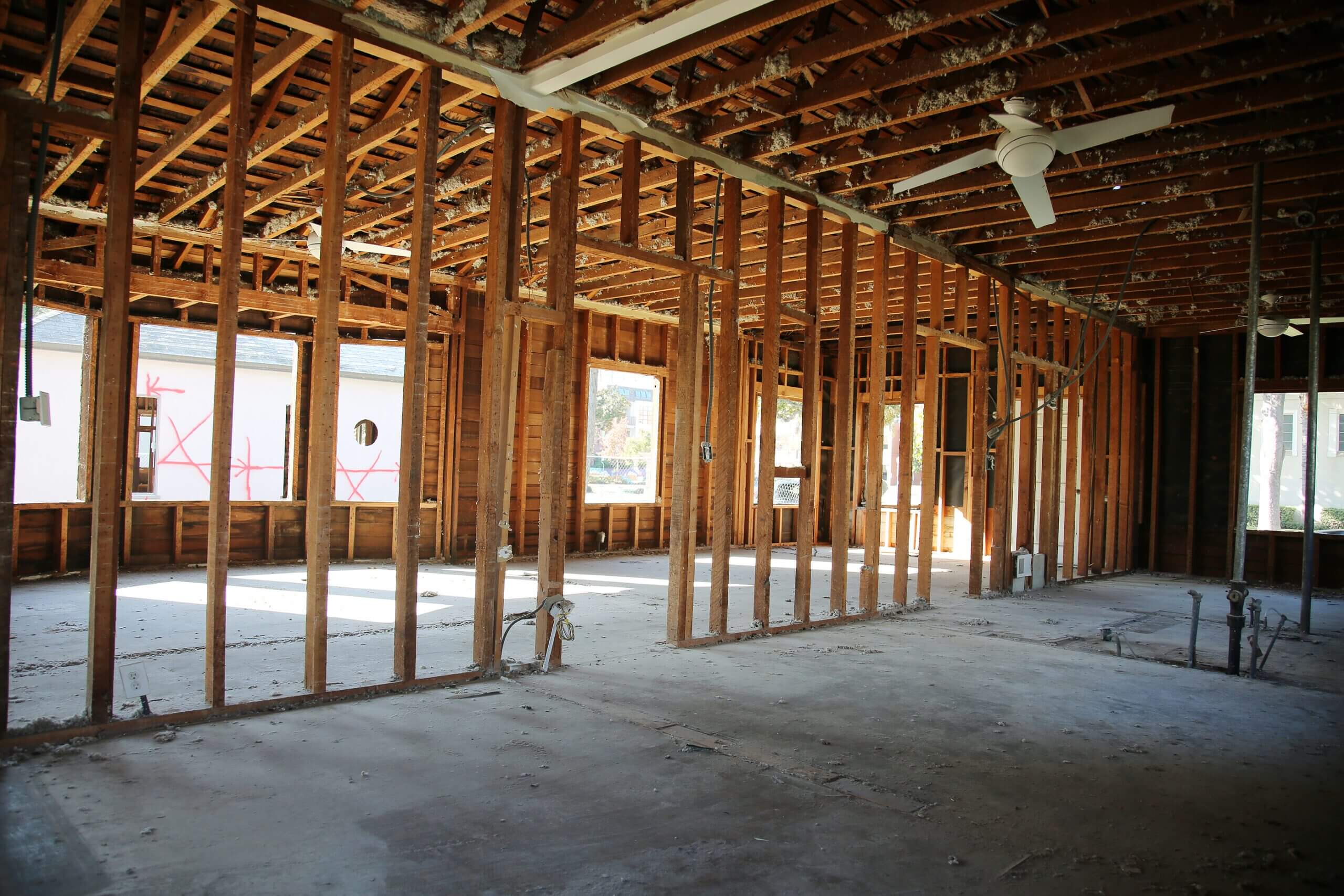 Experts in Interior Demolition
Rock Environmental is your single source for any type of demolition, ranging from small interior renovations to large multi-story structures.
When Rock Environmental does interior demolition, we evaluate what needs to go and what needs to stay. We're careful to remove and dispose of all interior elements while leaving the existing structure intact.
From project estimators to superintendents to field laborers, we've built an experienced and capable demolition team that can provide the results you need. We're committed to providing all of our people with top-notch training, technology, and equipment to ensure precision and skill in every project we do.
Whether you're looking to upgrade your large commercial building, healthcare facility, school, or even just rooms in your home, the first step is hiring an experienced and professional interior demolition contractor like Rock Environmental.
Our team provides:
Professional Service
Interior Demolition
Debris Removal
Salvage
Remediation and Clean Up
Fast Response Time
Residential and Commercial Service
.
---
---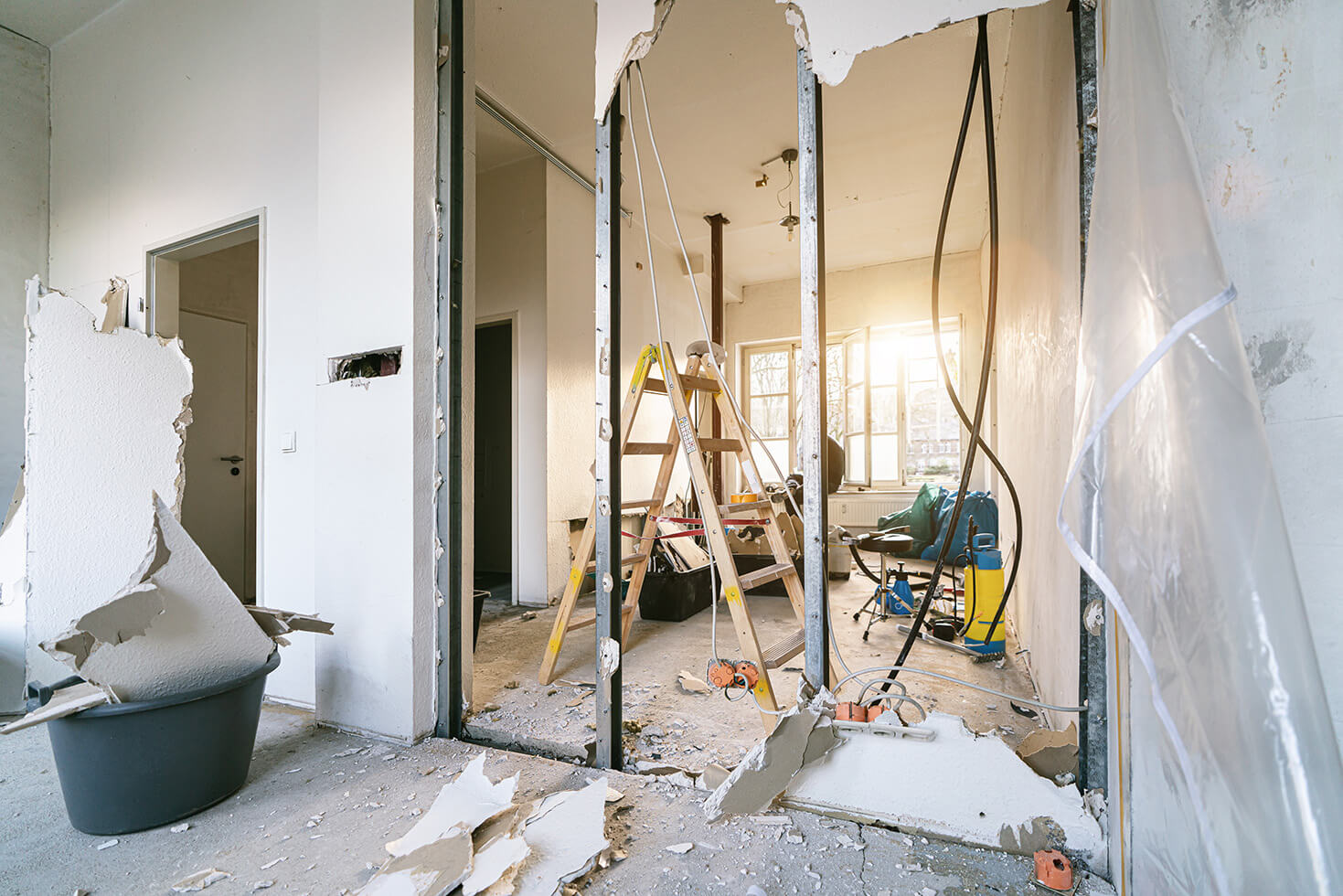 What is Interior Demolition?
---
Interior Demolition is when a specific part of a structure is demolished. This can also be called "soft-demolition" or "non-structural removal" meaning not the whole building is being demolished. Think of Interior Demolition being done in just one room of a home, or only one floor of a multi-level commercial building.
Our extensive experience ranges from the interior demolition of metal studs and drywall to the leveling of entire buildings and asbestos abatement.
In addition to the demolition of one specific area, modifying a foundation, masonry removal, façade removal, coring and structural dismantlement is also part of the Interior Demolition process that can be completed by Rock Environmental professionals.
---
Interior Demolition is an alternative to completely tearing down an entire home or building. The exterior of the structure must be sound and intact, and then just the interior can be demolished or renovated. A plus to using interior demolition versus full building demolition would be the ability to salvage recyclable materials.
These materials can include fixtures, tile, lumber and other reusable materials. That way, nothing is wasted, and as little material goes into landfills as possible. In turn, the environment is less negatively impacted than it would be. This is a smart, responsible–and financially sound–way to handle the interior demolition process.
Think of demolishing a bathroom with all the fixtures still in it like the sink and the tub. That will ultimately go into the trash and not be able to be reused. The interior demolition process completed by the experts at Rock Environmental allow those materials to be recycled.
Can't I Just Renovate
on My Own?
---
If you are looking to hire interior demolition services residents and businesses trust, contact the professionals at Rock Environmental to discuss what your needs are. Our company has earned the solid reputation for being top provider of interior demolition services in the area.
Interior demolition — also referred to as selective demolition — is when an interior area of a building is gutted without affecting the outside. Interior demolition can be done on both residential and commercial properties.
When hiring interior demolition services it is critical to hire a company with the knowledge and expertise to be able to complete the demolition on the inside, while preserving the exterior of the property.
When it comes to renovating or updating a business or a home call professionals at Rock Environmental. Not only are we skilled in the Interior Demolition process, we are also knowledgeable in the standards required to meet building codes and laws.
Impeccable Safety Preparation
There are many steps that must be followed before any type of Interior Demolition can begin. Any asbestos testing and abatement must be completed along with removing any other hazardous or regulated materials. Depending on the type of interior demolition being done, permits might be required by your town or city.
Also, there may be a need to inform utility companies to help ensure safety. Lastly, the site-specific safety and work plans must be created. Regardless of the project, safety comes first. There are always certified personnel on site to enforce safety and precaution. If there is asbestos found in the home or building, the abatement process can take anywhere from a few hours to a few days.
Only after all asbestos has been removed can the demolition begin. There are also other Health and Safety measures that Rock Environmental experts follow throughout the entire Interior Demolition procedure including:
Training & certification programs
Pre-site inspections
Environmental testing
Air monitoring
Work area clearance
Confined space entry plan
Fall protection plan
Fire protection plan
Lead health protection plan
Equipment operator's certification & licensing
Lock-out / tag-out procedures
Respiratory protection plan
CPR
Safety meetings
Emergency response training
First aid equipment & hospital locations
Decontamination procedures