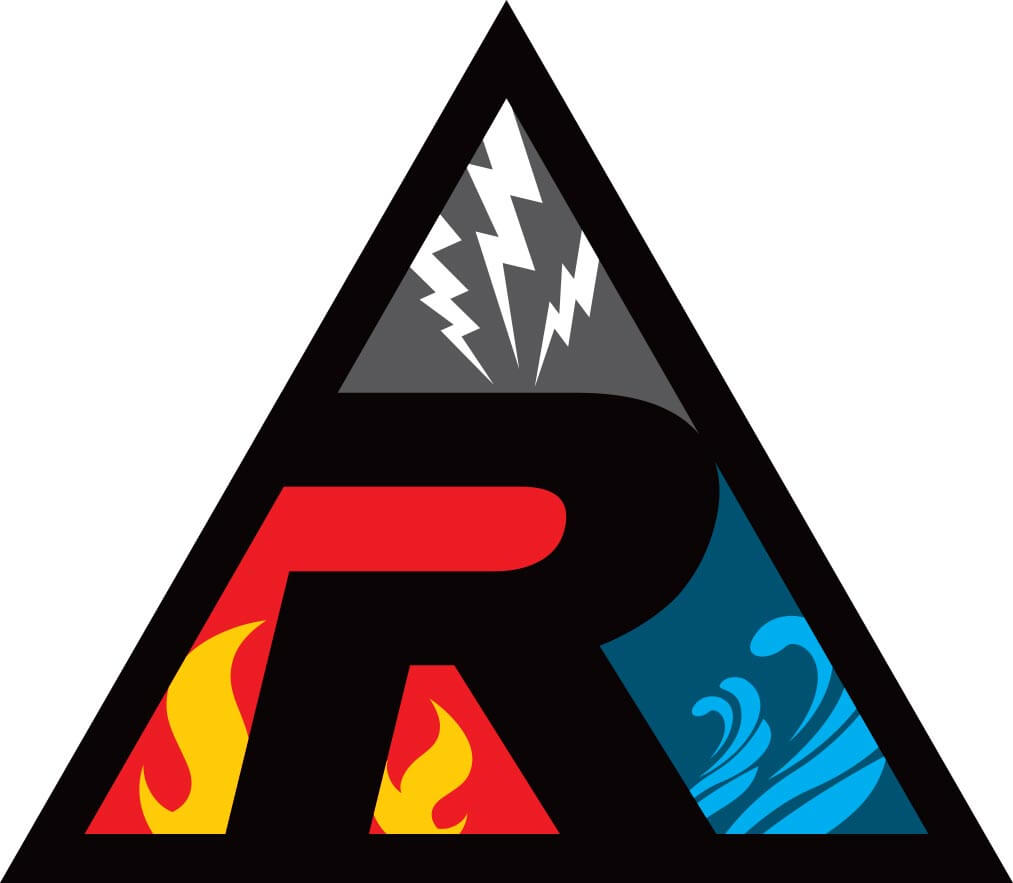 Our Smoke and Fire Damage Cleanup Company  in Bergen, NY, 14416 is available for both severe and minor fire and smoke damage and restoration. Regardless of the size fire you experienced, a fire damaged home can be both emotionally and financially devastating.  That is why it is important to call our Staff at Rock Environmental as soon as possible.
Our clean up efforts could save you time and money by preventing more damage by having it done the proper way. Our teams are trained and certified in both residential and commercial fire clean up, and we are fast and efficient at what we do. Our Smoke Damage Cleanup Service is ready with its fire damage specialists ready and on call 24 hours for your convenience (585) 206-8270.
Fire is notorious for causing massive damages of all kind to your property. However, Rock Environmental in Bergen, NY, 14416 knows that your all of your possessions and sentimental items are at stake. There are other damages such as water and smoke that can also affect the structure and contents. Smoke odor and soot residue will penetrate building materials and textiles that weren't even near the flames causing widespread destruction to property.
Experiencing a fire can be devastating to property owners,  as an expert Smoke and Fire Cleanup Service, we specialize in soot and smoke damage as well as content restoration.  If your home has been damaged by fire, it is important to contact a Smoke Damage and Fire Restoration Company quickly, one that specializes in the fire and smoke restoration process as soon as possible to prevent additional damages.
If your home or business needs emergency fire restoration and repairs, call our Fire and Smoke Cleanup Service now! Acting as quick as possible after a fire has occurred is extremely important. Rock Environmental in Bergen, NY, 14416 has the training and certifications to handle any sized fire restoration job. We offer emergency fire restoration services 24 hours a day, so give us a call at any time at (585) 206-8270 if you have experienced fire damage to your property.
When you call Rock Environmental in Bergen, NY, 14416, the very first thing we do is sent a crew out to assess the situation and create a plan with you, generally this process starts with fire mitigation services, to ensure to minimize the risk of additional damage (secondary damage) to the property, and most importantly, to the health of those who have to enter the premises.
Our Smoke and Fire Restoration Company has years of experience in dealing with residential and commercial Smoke Restoration and Fire Damage Service.  We understand the risks of ongoing damages after a fire has been put out and therefore we can take proactive measures immediately to prevent them.  Call us anytime even during after hours and weekends for assistance, we can be reached 24 hours at (585) 206-8270.
Rock Environmental in Bergen, NY, 14416 is available 24 hours if you are in need of fire damage cleanup at (585) 206-8270. Our Smoke and Fire Cleanup Service are equip with the combination of skills, experience and equipment knowledge to bring your structure back to its original quality.  We understand that fire damage restoration services of high quality are difficult to find, and that is why we take extreme pride in our work!