Mold Removal Albany, NY
Your Health & Safety Comes First. We are Licensed and Ready For Any Size Mold Job!
Mold Remediation Services in
Albany NY
Mold Remediation, also known as mold removal, is the process of finding, stopping, and removing mold from your home or business. Mold is common, with over 100,000 different species, and is almost everywhere.
In Albany, NY, and the surrounding areas, mold is common all year round due to the ever-changing weather conditions. Environments that have moisture and usually higher temperatures can become a breeding ground for mold. The most common areas to find mold would be in bathrooms, basements, attics, and crawl spaces. Without proper ventilation, there is a chance mold can grow!
At Rock Environmental, all of our mold remediation professionals and technicians are certified and trained to provide mold removal and mold inspection services! We take pride in our work, and our job doesn't end until we have fully restored your property to pre-mold conditions!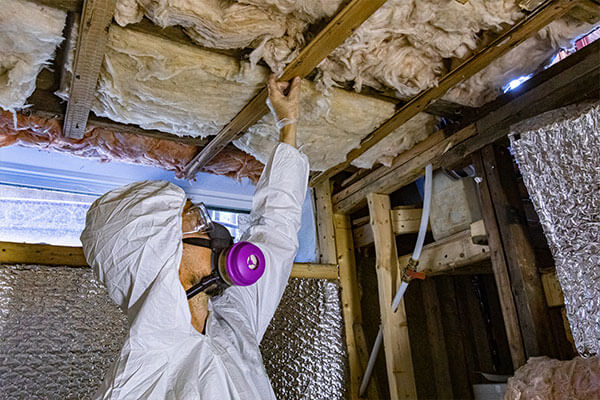 ---
Mold spores grow and travel in a variety of environments, both indoors and out. When mold is growing inside the home, it is more than likely due to humidity, moisture/condensation, and temperature. When all of these are in the same place, say a bathroom, it becomes the perfect breeding ground for mold to grow and produce.
When our mold remediation experts are called in, many times it is because of a mold infestation in the bathroom. Bathrooms are a perfect place for mold due to the humidity and moisture caused by bathing. Proper ventilation while showering is a must in preventing mold in your bathroom.
Another reason we are needed for mold remediation is due to water damage, or excess water from flooding or leaks. If moisture gets into drywall or other porous materials, like furniture or carpets, mold will grow! If you notice excess water from a flood or leak, call our mold remediation professionals right away.
If water damage is left for too long, mold will begin and continue to grow. This can lead to secondary damage affecting ductwork, air quality, and structural issues causing even more damage!
Why Choose Rock Environmental?
Your safety and peace of mind are our number one priority. The fact that we are a 24-hour emergency service shows how dedicated we are to our customer's needs in and surrounding the Albany, NY region. We pride ourselves on our reliability for any size job.
In addition, we seek to satisfy our clients with our expertise, cost and time-efficacy, and our cleanliness. Being an experienced Environmental Remediation Company, we have a list of resources at our disposal, through which we perform an array of Mold Removal Services.